Victorian literature is anything published during the time of Queen Victoria and her reign (1837-1901). It was a really interesting time for writing because it was full of changes and new ideas. Famous Victorian Writers from this time wrote some really cool stuff that bridged the gap between older Romantic styles and new Dark-Romantic writings of the early 19th century into the Edwardian era, and the early 20th Century. Science Fiction and fantasy for example really started to take off in this era.
Actual Victorian writers include the British writers who were living in Britain during Victoria's reign, but the term has also been used to describe writers from America and Europe too.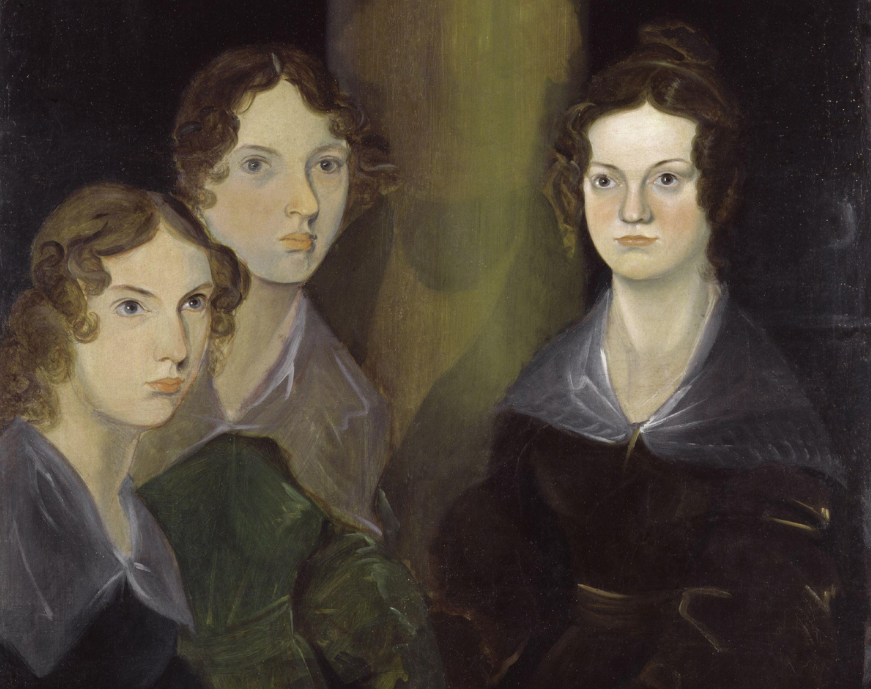 We're going to look at some of the most famous Victorian writers and poets of this classical British era in this post. You'll get an introduction to Charles Dickens, who wrote amazing stories like 'Oliver Twist' and 'A Christmas Carol.' Then there's Wilkie Collins, known for his mystery novel 'he Moonstone,' and Thomas Hardy, who wrote about how society was changing at the time.
We'll also learn a little about the Bronte Sisters, who lived together and wrote famous novels like 'Jane Eyre' and 'Wuthering Heights.' And don't forget about Lewis Carroll, who wrote the amazing 'Alice's Adventures in Wonderland,' and Bram Stoker, who scared everyone with his vampire origin book 'Dracula.'
There are so many more writers like Alfred Tennyson, Sir Arthur Conan Doyle (who created Sherlock Holmes), and Rudyard Kipling, who wrote 'The Jungle Book.' These authors from the Victorian era have left us with stories and poems that people still love to read today. They've inspired lots of new writers around the world!
Below is a list of famous Victorian writers, novelists and poets who published their works during this classical British era:
Famous Victorian Writers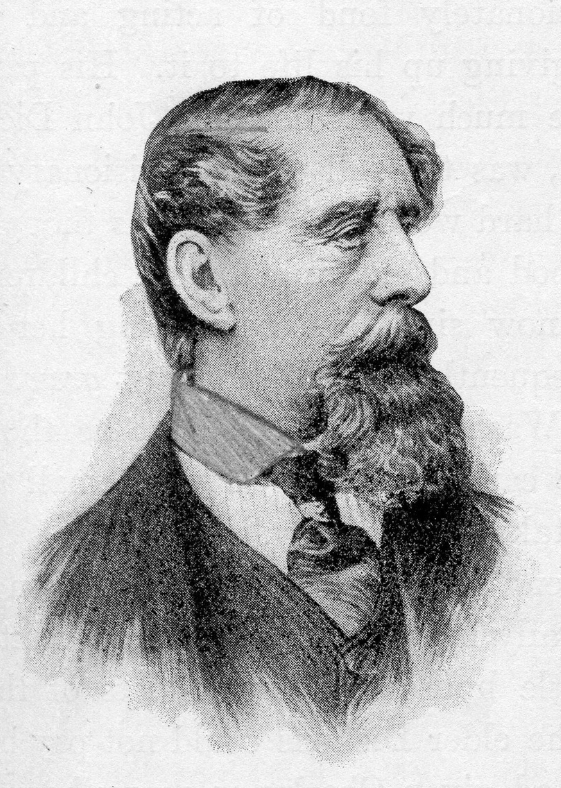 Charles Dickens – (1812- 1870)
Charles Dickens is considered one of the greatest and certainly most popular English novelists. Dickens was born in Portsmouth, Hampshire on February 7th 1812 into a large family. His early years were very difficult as he suffered from various illnesses and his father was put in debtor's prison so young Charles had to leave school and go to work in a factory. His first novel "Sketches by Boz" was published anonymously in 1833. Charles Dickens went on to become the most popular Victorian author who helped define Victorian literature and he is still one of the best-selling authors today.
Charles Dickens's works include: Pickwick Papers (1836) Oliver Twist (1837) Nicholas Nickleby (1838-9) The Old Curiosity Shop (1841-2) A Christmas Carol (1843) Martin Chuzzlewit (1844-5) Dombey and Son (1846-8) David Copperfield (1849-50) Bleak House( 1852-3 ) Little Dorrit (1857-8 )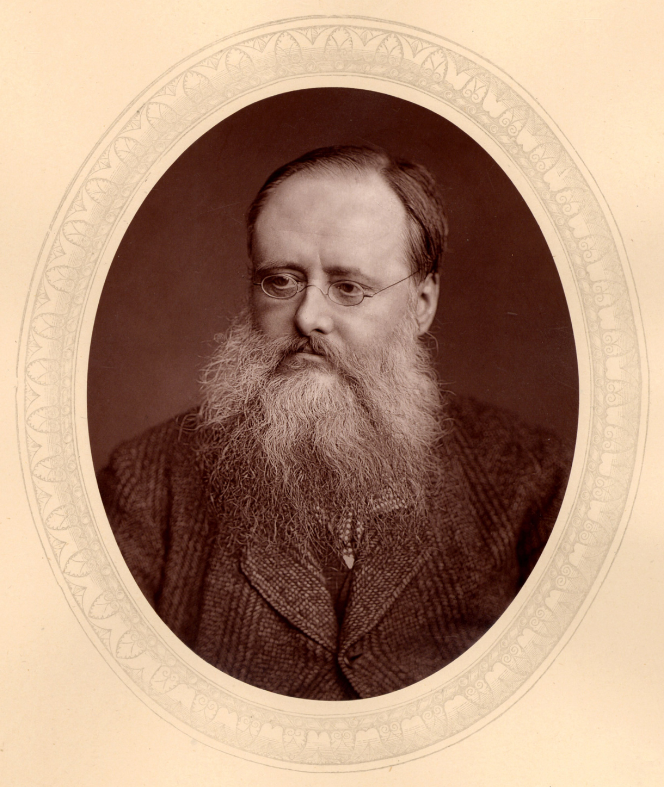 Wilkie Collins – (1824- 1889)
Another prolific novelist of the Victorian era was Wilkie Collins. The son of a well-known artist William Collins, he was born in London in 1824 and is best known for his pioneering work in the detective and mystery genres.. In 1851 he met Charles Dickens and later became his close friend and literary collaborator, working together on many stories and plays.
He wrote many popular novels but is best remembered for 'The Moonstone' (1868) which is considered by many as the first true detective novel in the English language. This book introduced many elements that became standard in mystery fiction, like a complex plot, red herrings, and a detective analyzing clues.
He also wrote many mystery novels including Armadale (1866), No Name (1862), and The Woman in White (1860). But Wilkie Collins was more than just a mystery writer, he also tackled contemporary social issues in his books. In one example, his novel 'The Woman in White' explores the treatment of women in society and the legal limitations they faced during the Victorian era.
Collins' writing style was ahead of its time and very influential on those that would follow him it the mystery genre. Using multiple narrators and weaving intricate plots that kept readers guessing made his work very popular and fresh in the Victorian era, and is still enjoyed today.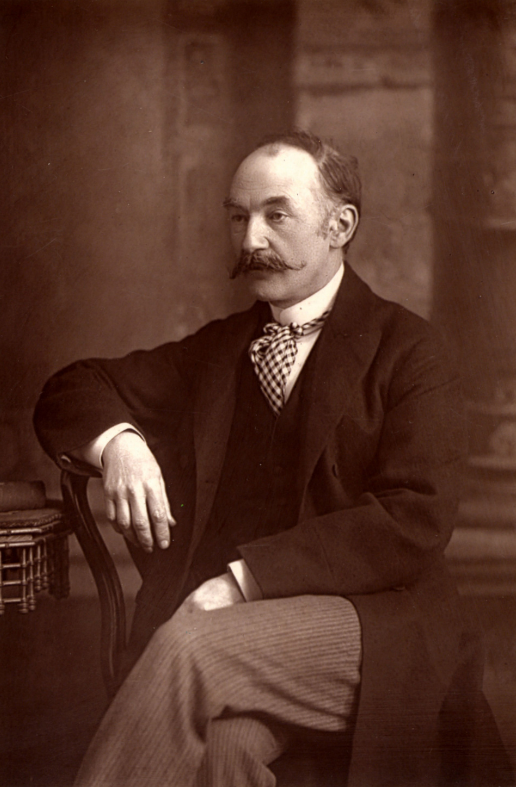 Thomas Hardy – ( 1840- 1928)
Perhaps the greatest novelist of Victorian England, Thomas Hardy's novels express his view on the changing nature of society and its morals, leading to several literary and social controversies during his lifetime.
Thomas Hardy's novels are renowned for their portrayal of the rural life and landscapes of southwestern England, which he named 'Wessex' in his books – a homage to the old Anglo-Saxon Kingdom of Wessex. Hardy's Wessex however, contained fictional names for the towns and places within. His writing often explored the struggles of the protagonists against their passions or social circumstance. Particularly focusing on how fate and the rigid social structure of the Victorian time impact people's lives.
Born in 1840, he became an architect's apprentice at age 16. He left the profession after his first novel 'The Poor Man and the Lady' was published in 1867 under a pseudonym. Hardy went on to publish many novels including Far From the Madding Crowd (1874) and The Mayor of Casterbridge (1886).
Some of Hardy's work was very controversial at the time, particularly 'Tess of the d'Urbervilles' (1891) and 'Jude the Obscure' (1895). After the mixed reception of 'Jude the Obscure,' Hardy turned away from novels and spent the last 30 years of his life focusing on poetry, producing several collections that are equally esteemed for their emotional depth and mastery of form and language.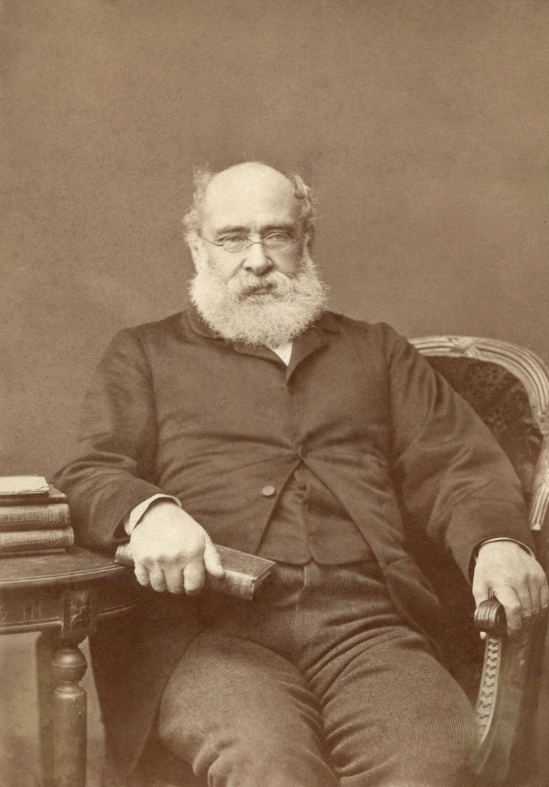 Anthony Trollope – (1815- 1882)
Another well-known British novelist of the Victorian era was Anthony Trollope. He began work as a junior clerk at the General Post Office and worked there full time from 1840- 1859. While employed there wrote over 40 novels including Barchester Towers (1857). Trollope's work explored ideas of the era around morality, class and modernisation.
Trollope created detailed characters and explored meaningful themes, but his contribution to literature extends far beyond his prolific output. His series of novels set in the fictional county of Barsetshire, are well known for their depiction of the clergy and the gentry. In his work, Trollope offers both a satirical yet empathetic look at the lives and struggles of these 'men in position' and offered a glance behind the curtain that resonated with his audience.
The Bronte Sisters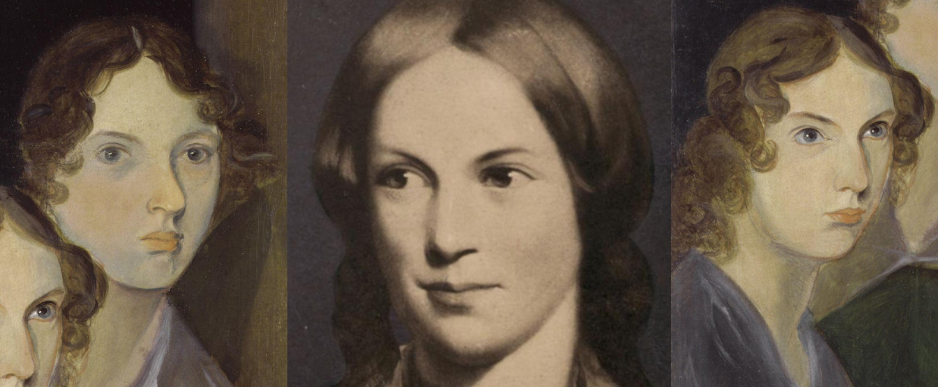 In the heart of Yorkshire's moors lies the cherished home of the Brontë family from 1820 to 1861. The three Bronte sisters Charlotte, Emily, and Anne are often mentioned together because they shared this home called 'The Parsonage' in the town of Haworth in Yorkshire. Now the Brontë Parsonage Museum, this modest home was the birthplace of some of the most beloved works in English literature.
Each of the sisters wrote novels during the Victorian era with all three becoming published authors by 1846. Their most famous novels are probably Charlotte's 'Jane Eyre' which was published in 1847, under the pseudonym Currer Bell, Emily's 'Wuthering Heights', and Anne's 'The Tenant of Wildfell Hall' (1848).
The Brontë sisters remarkable story is unique in literary history. Living in a society where class often dictated one's destiny, their education set them apart in their small village. The Parsonage, modest compared to the homes of wealthier clergy, was a haven where their creativity blossomed. Despite the Victorian era's rigid social structures, the sisters' novels broke barriers. They each wrote under pseudonyms that were both Christian and masculine. This 'guise' helped them to explore themes of love, class, and identity while concealing their true identity which may have been looked down on at the time.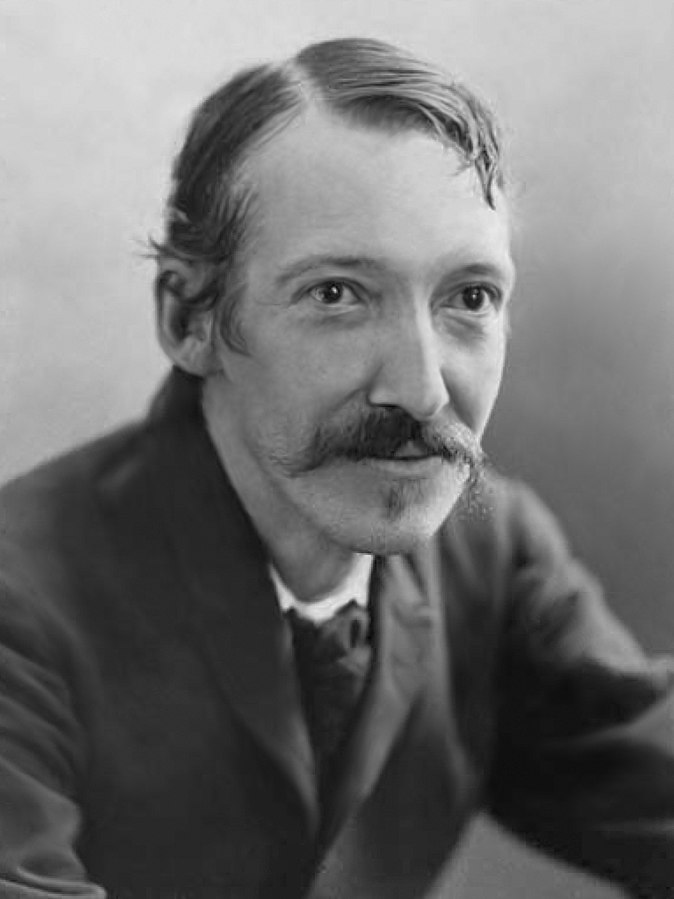 Robert Louis Stevenson – (1850- 1894)
Another prolific Victorian author was Robert Louis Stevenson. He was born in Edinburgh, Scotland, on November 13th, 1850. His most famous works include 'Treasure Island' (1883), 'Kidnapped' (1886 ), and the collection of poems 'New Arabian Nights' (1882). In addition, he was also a poet and essayist whose 'Travels with a Donkey in the Cevennes' (1879) remains popular today.
Stevenson was not just a master storyteller, he was a remarkable traveller and adventurer too. These qualities deeply influenced his writing and his life was every bit as colourful and varied as his novels. Plagued by poor health, Stevenson often travelled in search of healthier and warmer climates. It was these travels and the experience that came from this that enriched his imagination and his literary works so well. None of his work captures his adventurous spirit quite as vividly as Treasure Island. A novel that set the standard for pirate adventure stories and introduced the iconic character Long John Silver.
In his work, the lines between good and evil are often blurred, with complex characters, reflecting his deep interest in the human psyche. It wasn't just adventure books Stevenson excelled in though. One of his most prolific characters delving into the dark side, was introduced in 'The Strange Case of Dr Jekyll and Mr Hyde' (1886). This was a profound – often troubling – exploration of dual personalities and Victorian morality.
Stevenson's diverse contributions, and his range including many introspective essays, have cemented his legacy as a versatile and enduring Victorian writer.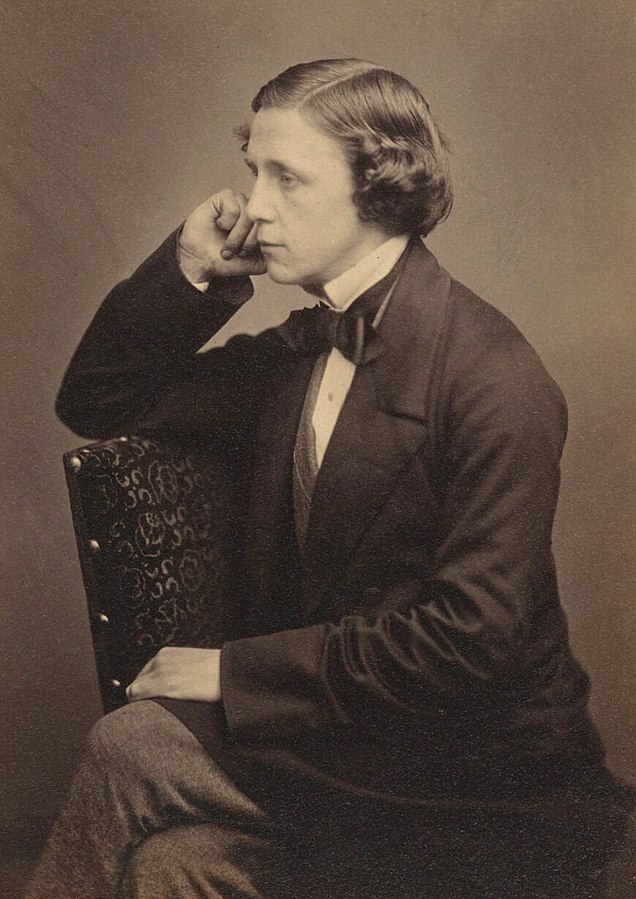 Lewis Carroll – (1832- 1898)
The pen name of Charles Lutwidge Dodgson was used by the famous Victorian writer best known for 'Alice's Adventures in Wonderland' (1865). He was a mathematician who wrote under this pen name because he didn't want to be associated with children's stories. Lewis Carroll later wrote other popular novels including 'Through the Looking Glass, and What Alice Found There' (1872).
Carroll's influence extends far beyond his famous Alice books. But it is in these books that you get a glimpse of why he was such a pioneer of literary nonsense – a style that plays with language and conventions to create whimsical and fantastical tales. This is evident in his poem 'The Jabberwocky,' found in 'Thr
ough the Looking Glass,' which is renowned for its inventive use of nonsensical words that somehow convey meaning.
Other famous works of Carroll include 'The Walrus and the Carpenter' (1871), 'Sylvie and Bruno' (1889) and 'What the Tortoise Said to Achillies' (1895). When not writing fantastic stories, Carroll also wrote many poems, and continued his work as a photographer and mathematician under his real name.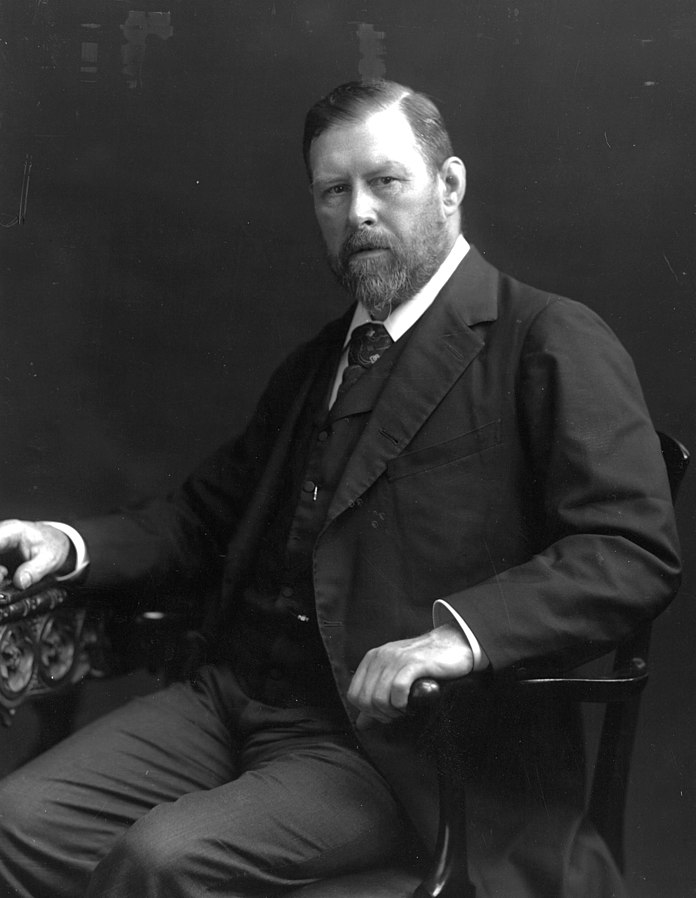 Bram Stoker – (1847- 1912)
Another author who was not known for his children's stories, Bram Stoker is best remembered for his 1897 Gothic novel 'Dracula'. Similar to Mary Shelley he had little formal education and worked as a civil servant. He first became interested in the theater after seeing Henry Irving act. His most famous work was published in 1897 and was a classic of Gothic horror fiction. Dracula has been adapted many times for film and other media including stage, opera, ballet, and graphic novels. it has also inspired a whole genre of fantasy writing in the vampire universe.
While Dracula is to this day, his most famous work, it was not his first and Stoker indeed wrote many pieces both before and after his vampire epic. Other notable work of Stoker includes – 'The Snake's Pass' (1890) Stoker's first novel, a romantic adventure story set in Ireland, 'The Watter's Mou' (1895) A novel that explores themes of love and betrayal, 'The Shoulder of Shasta' (1895) A romance novel set in California, and 'The Lady of the Shroud' (1909) A vampire novel with a Balkan setting.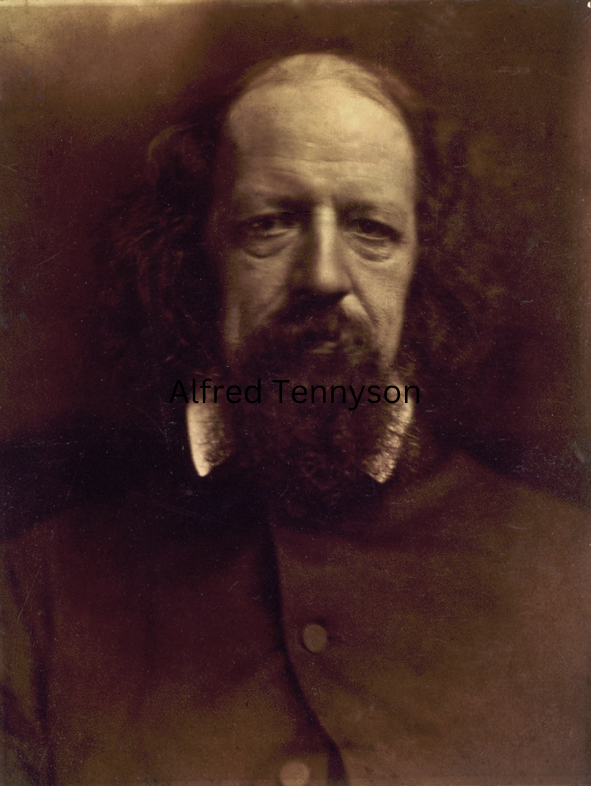 Alfred Tennyson – (1809- 1892)
One of the most famous Victorian writers and poets of all was Alfred Lord Tennyson. Tennyson wasn't just any poet, he was actually the Poet Laureate of Great Britain and Ireland during much of Queen Victoria's reign. This lofty title meant he was officially appointed by the queen to write poetry for special occasions.
​He often wrote about deeply philosophical questions, as well as other soul touching themes of nature and love. Portraits of dramatic moments of life, tales of heroic exploits, satire, romance, verse drama, prayer, conversation, prophecy, and elegies. All of these were typical of Tennyson's work and much of Tennyson's poetry was inspired by classical literature. His poetry is famous still to this day, for its beautiful language and rhythm.
One of his most famous works 'The Charge of the Light Brigade,' is a narrative poem about a battle during the Crimean War. He also wrote 'In Memoriam A.H.H.,' a long poem mourning the death of his friend. Tennyson's work often reflects like a mirror to the values and issues of the Victorian era. The struggle between science and religion for example. His poetry is timeless, every bit as enjoyable and meaningful today as it was in the 19th Century.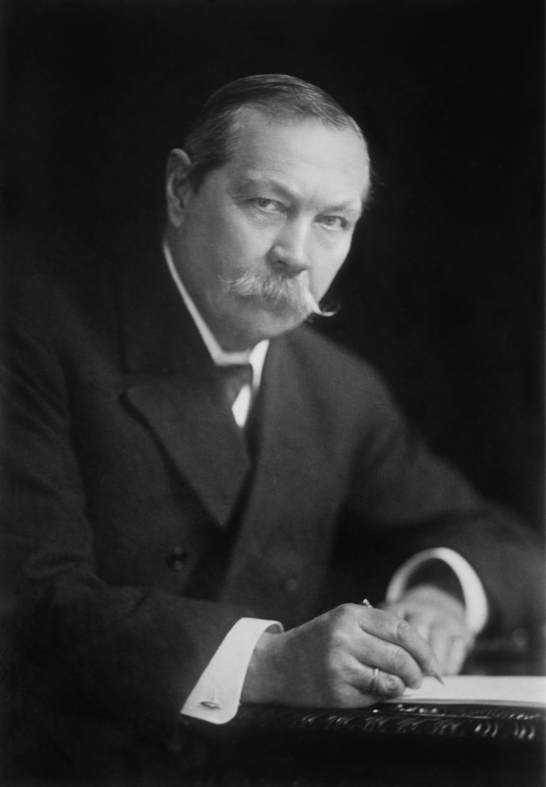 Sir Arthur Conan Doyle – (1859 – 1930)
Considered by many to be the greatest mystery writer of all time, Sir Arthur Conan Doyle has an incredibly impressive bibliography that includes novels, short stories, poems, plays, and books on spiritualism. He was born in Edinburgh Scotland where he became a medical student at age 18. His first novel 'The Mystery of Cloomber' was published in 1888 after being serialized but it wasn't until 1891 when he created Sherlock Holmes that he received widespread fame.
While Sherlock Holmes is by far his most famous and influential work, his literary prowess extended to other genres as well. He had a deep interest in Science Fiction which comes through in his work 'The Lost World' (1912), but also had a deep interest in medieval history which comes through in his 'The White Company' (1891) and 'Sir Nigel' (1906). His later writing revealed his deep interest in spiritualism, and this can be seen in 'The Coming of the Fairies' (1922) and 'The History of Spiritualism' (1926). He was an incredibly diverse, intelligent and deeply talented story writer.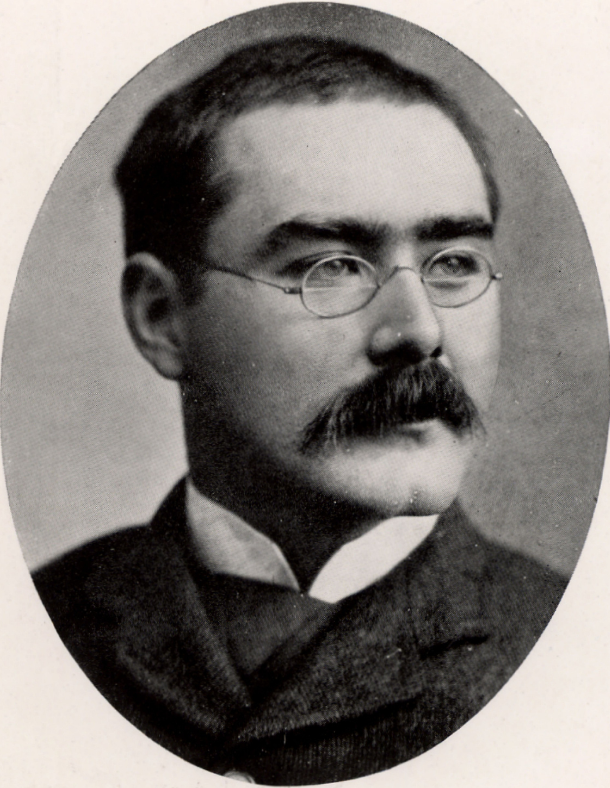 Rudyard Kipling – (1865 – 1936)
Another author of the Victorian era whose work is still very popular today was Rudyard Kipling. He was born in Mumbai, India, and attended school there before going to England at the age of 16 to work as a journalist.
His first novel 'Barrack-Room Ballads' was published in 1892 and he is most well known for his poems including 'Gunga Din' and 'If'. He received the Nobel Prize for Literature in 1907 and was also awarded the C.B.E., Légion d'honneur, and Order of Merit.
Beyond poetry, Kipling's literary catalogue includes a rich collection of short stories and novels. You can see in much of his work a reflection of his experiences in India, and his personal views on the British Empire.
His most famous work, 'The Jungle Book' (1894), is a collection of stories set in the Indian jungle. A much loved classic to this day, with its vivid storytelling and moral lessons. It was the inspiration to one of the earliest Disney animated classics, which itself is stil one of their most popular films to this day.
Other notable works include 'Kim' (1901), and 'Just So Stories' (1902), a delightful collection of children's tales explaining various natural phenomena.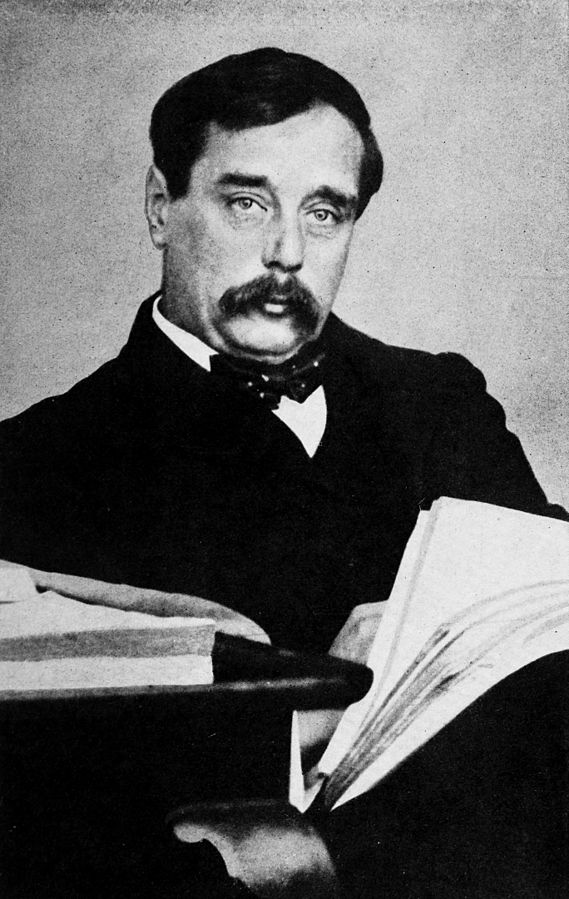 H.G. Wells – (1866 – 1946 )
One of the earliest science fiction writers in history, Herbert George Wells was born in Kent, England. He attended both public and boarding schools but didn't have a very high opinion of his formal education. At age 17 he began working as a draper's apprentice but it wasn't until 1895 that he published his first book 'The Time Machine'. Other well-known novels include The War of the Worlds (1898/9), The Invisible Man (1897), and The Island of Dr. Moreau( 1896).
It is perhaps The War of the Worlds for which Wells is most famous for. Due mostly to a radio broadcast of this work, that was said to have alarmed many listeners at the time. The broadcast made it sound as if it was a genuine bulletin rather than a work of fiction, for at least a minute or two until the nature of the broadcast became clear.
Wells was a pioneer of the science fiction genre and many of his books are still popular today. Many have also been dramatized in movies, TV or stage shows. Jeff Wayne's musical adaption of the War of the Worlds still tours to this day.
Other Famous Victorian Writers include:
William Makepeace Thackeray
George Eliot
Oscar Wilde
Elizabeth Gaskell
Matthew Arnold
Edward Lear
R.D. Blackmore
Marie Corelli
Elizabeth Barrett Browning
Thomas Hughes
Robert Browning
Gerard Hopkins
Thomas Carlyle
Christina Rosetti
Thomas de Quincey
George Macdonald
George Gissing
Edith Nesbit
Mary Elizabeth Braddon
Margaret Oliphant
Olive Schreiner
Anna Sewell
H. Rider Haggard
Ellen Wood
Mary Augusta Ward
Many great Victorian authors have helped to define the period for us with their excellent literature. It is interesting to note that many of these books, including The Jungle Book by Rudyard Kipling, or Alice in Wonderland remain popular today. Their pieces are still read and continue to inspire new generations of authors around the world.