Early versions of Christmas Cards were first created in Victorian England in the year 1843. These cards were simple and featured a family scene or religious imagery. They were often sent to loved ones as a way to wish them Seasons Greetings.
The First Card
John Callcott Horsley is known to be the first illustrator of a Christmas card, which was commissioned on May 1st, 1843, by Sir Henry Cole.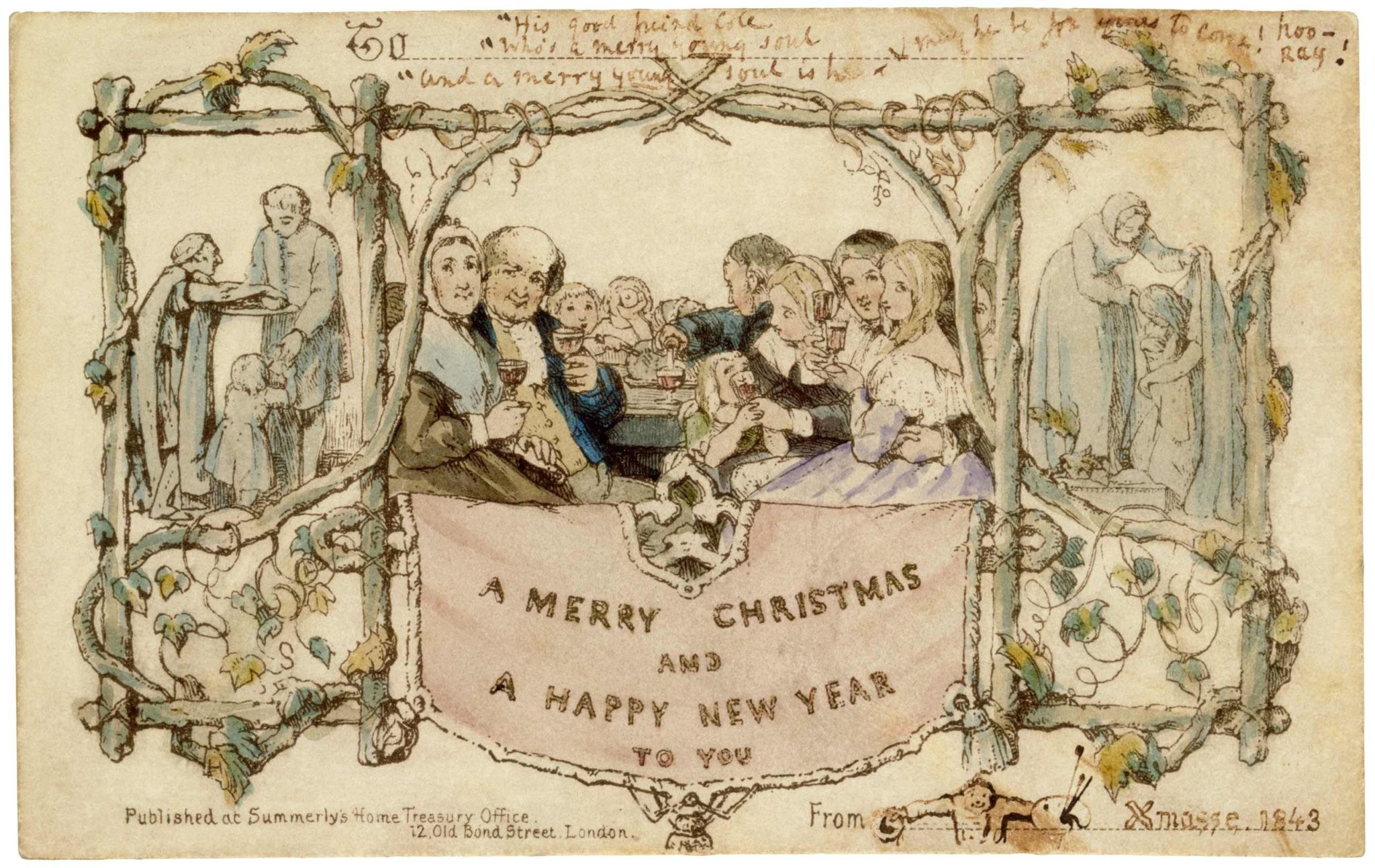 The Victorian tradition of Christmas cards started off changing a lot. The first batch of cards illustrated involved families sitting together around a fire and raising a toast to the recipient of the card. There wasn't much call for these cards, however, as some people found the message of the picture to be shrewd. There was also a lack of winter imagery, such as snowy scenes, or winter animals. Instead, people preferred to send cards that included pictures of the coming springtime, such as flowers, fields, as well as fairies, and other fantasy creatures. These cards were very popular and helped to popularise the practice of sending and receiving cards.
Queen Victoria herself began sending out Royal Christmas cards every year, which showed important events from the royal family's life the previous year. She began the practice in the 1840s, so it didn't take long for sending Christmas cards to be a runaway success in the Victorian era.
From here the images started to get more humorous, and sentimental. The Christmas card was becoming a diverse range of items that were shared, not just across the country, but the world too.
Victorian Christmas cards have become something of great interest in the last few years as people have found their images to be funny or strange. Some of these Christmas cards from the era depicted a group of frogs dancing, a mouse riding a lobster, Santa Claus boiling children, and a frog and a stag beetle slow dancing.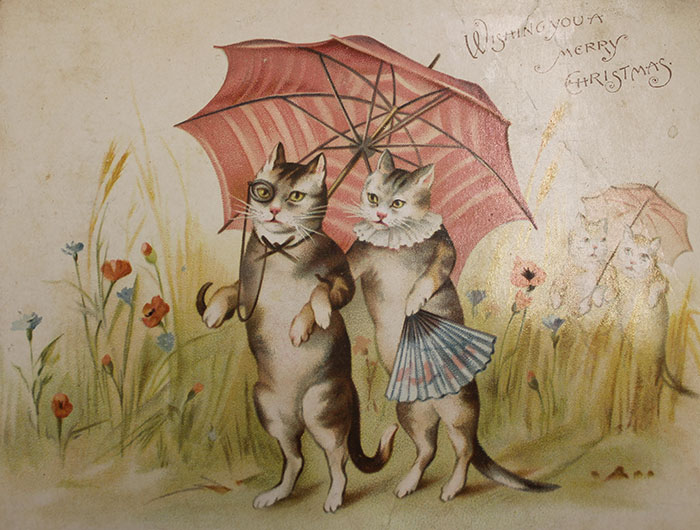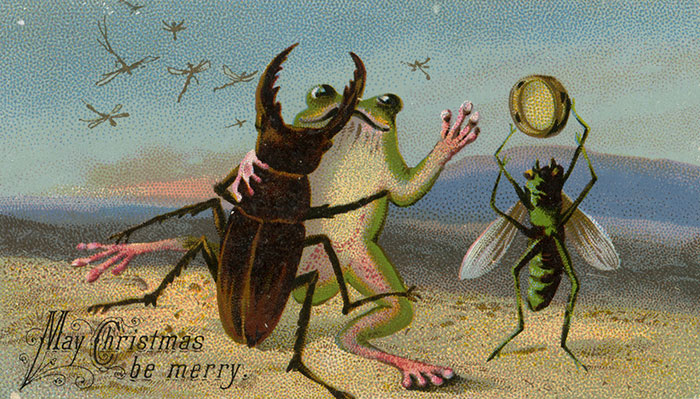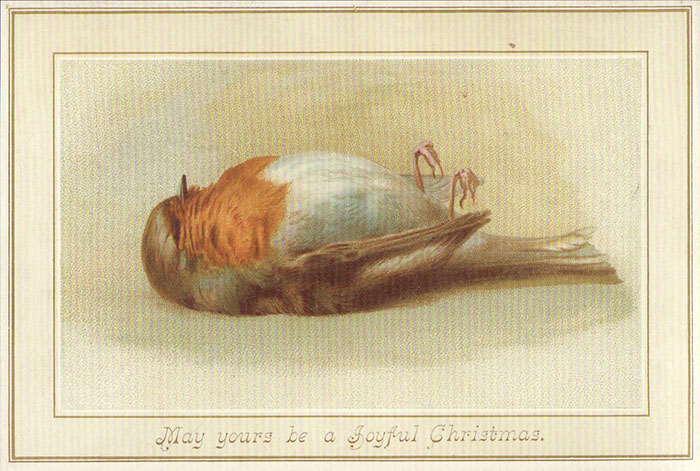 At the beginning of Christmas card traditions, it was difficult to send them. That was until the Penny Post reform.
Christmas Card Facts
Postmen in Victorian England were popularly called "robins" because their uniforms were red.
In the nineteenth century, the British Post Office used to deliver cards on Christmas morning.
The first Christmas postage stamp was released in Canada in 1898.