The Victorian era, a period spanning over six decades under Queen Victoria's rule, is renowned for its eclectic and evolving architectural styles. This era saw the development and fusion of multiple architectural designs, beginning with the early Gothic Revival and encompassing a variety of styles such as Folk Victorian, Greek Revival, and Italianate.
As the years progressed, this period also embraced the distinct Second Empire and Stick styles, as well as the Romanesque Revival and the Shingle style. The era's architectural journey culminated with the Colonial Revival and the widely celebrated Queen Anne style, which became a hallmark of Victorian architecture towards the end of this period.
Each style contributed uniquely to the architectural landscape of the time, showcasing the era's dynamic and multifaceted approach to design.
Key Characteristics of Victorian Architecture
Victorian-era architecture, celebrated for its elaborate and ornate design, is a testament to the period's love for decorative excess both in its exterior and interior. This style, encompassing various sub-styles, is easily recognizable by certain distinctive features.
Exterior Features of Victorian Architecture
Steeply Pitched Roofs: These dramatic roofs often feature complex shapes and styles.

Brickwork: Victorian buildings commonly use plain or colorfully painted brick, adding to their visual appeal.
Ornate Gables: These are the triangular portions of the wall between the edges of intersecting roof pitches, often elaborately designed.
Iron Railings: Painted iron railings add a touch of elegance and intricacy.
Rooftop Finials: Resembling church spires, these decorative elements adorn the rooftops.
Windows: Sliding sash and canted bay windows are common, allowing for more light and space.
Towers and Turrets: Octagonal or round, these features draw the eye upward, giving the buildings a majestic appearance.
Height: Most Victorian buildings are two to three stories tall, emphasizing verticality.
Porches: Wraparound porches are generous in size and often ornately decorated.
Gardens: Small but well-kept gardens typically accompany these homes.
Asymmetry: Unlike the earlier styles, Victorian architecture often embraces asymmetry, giving each building a unique character.
Interior Design Elements
Grand Staircases: These are often the focal point of Victorian homes, showcasing elaborate craftsmanship.
Complex Layouts: Houses typically feature multiple formal and informal rooms, such as dining rooms, libraries, and parlors.
High Ceilings: This feature lends a sense of grandeur and spaciousness.
Wood Paneling: Ornately carved woodwork is a hallmark of Victorian interior elegance.
Geometric Tile Hallways: These provide a decorative yet durable walking surface.
Decorative Fireplaces: Often the centerpiece in rooms, they are usually ornately designed.
Stained Glass Windows: Adding color and artistic flair, these windows are both functional and decorative.
Furniture: Dark wood furniture is common, reflecting the period's taste for rich, deep hues.
Drapes and Wallpaper: Heavy drapes and decorative wallpapers with intricate patterns are characteristic.
Floors: Hardwood floors, typically covered with rugs, add warmth and style to these interiors.
Victorian architecture, with its rich detailing and elaborate design, reflects a period of artistic freedom and experimentation, resulting in buildings and interiors that were as much a work of art as they were functional living spaces.
Notable Examples of Victorian Architecture
The Royal Albert Hall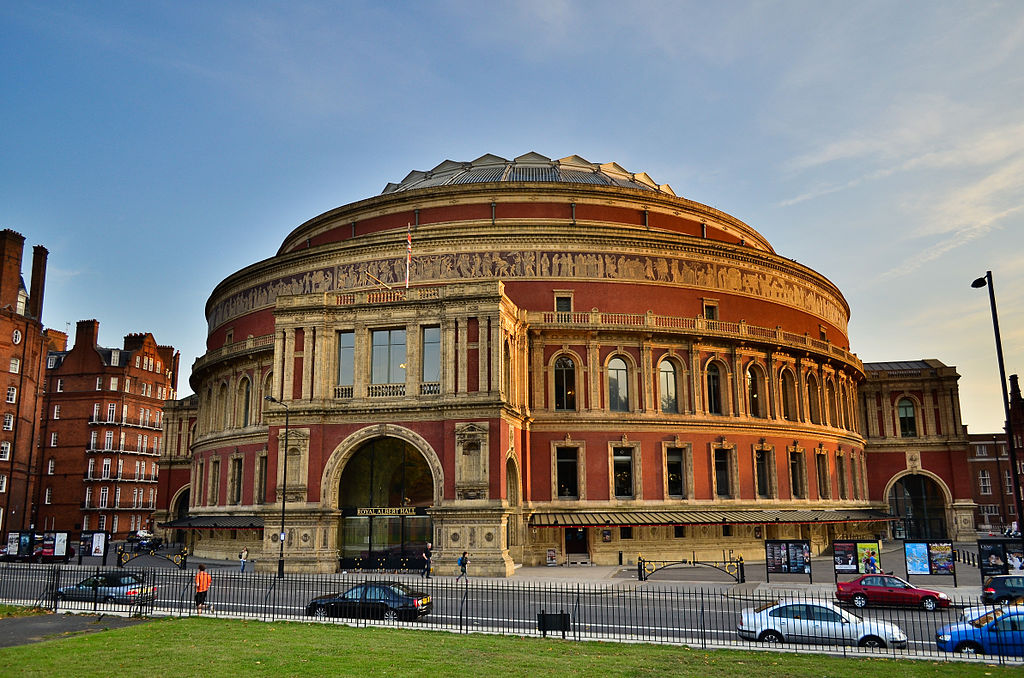 The Royal Albert Hall, an iconic structure in London, stands as a testament to Victorian architectural grandeur. Inaugurated in 1871 by Queen Victoria, it was named in memory of her husband, Prince Albert. Its design, inspired by ancient Roman amphitheaters, was a collaborative effort between engineers and architects, notably Francis Fowke and Henry Scott.
The Hall's distinctive feature is its circular structure, capped by a domed roof and terracotta façade adorned with mosaics and friezes. Its innovative design includes a terraced seating arrangement, offering excellent views and acoustics, a pioneering achievement for its time. Internally, the Hall is lavishly decorated, reflecting the Victorian era's opulent aesthetic.
Primarily a concert venue, the Royal Albert Hall has hosted numerous prestigious events, including the annual Proms concerts since 1941. It remains a symbol of London's cultural heritage, blending historical architecture with a legacy of world-class performances.
Cliveden House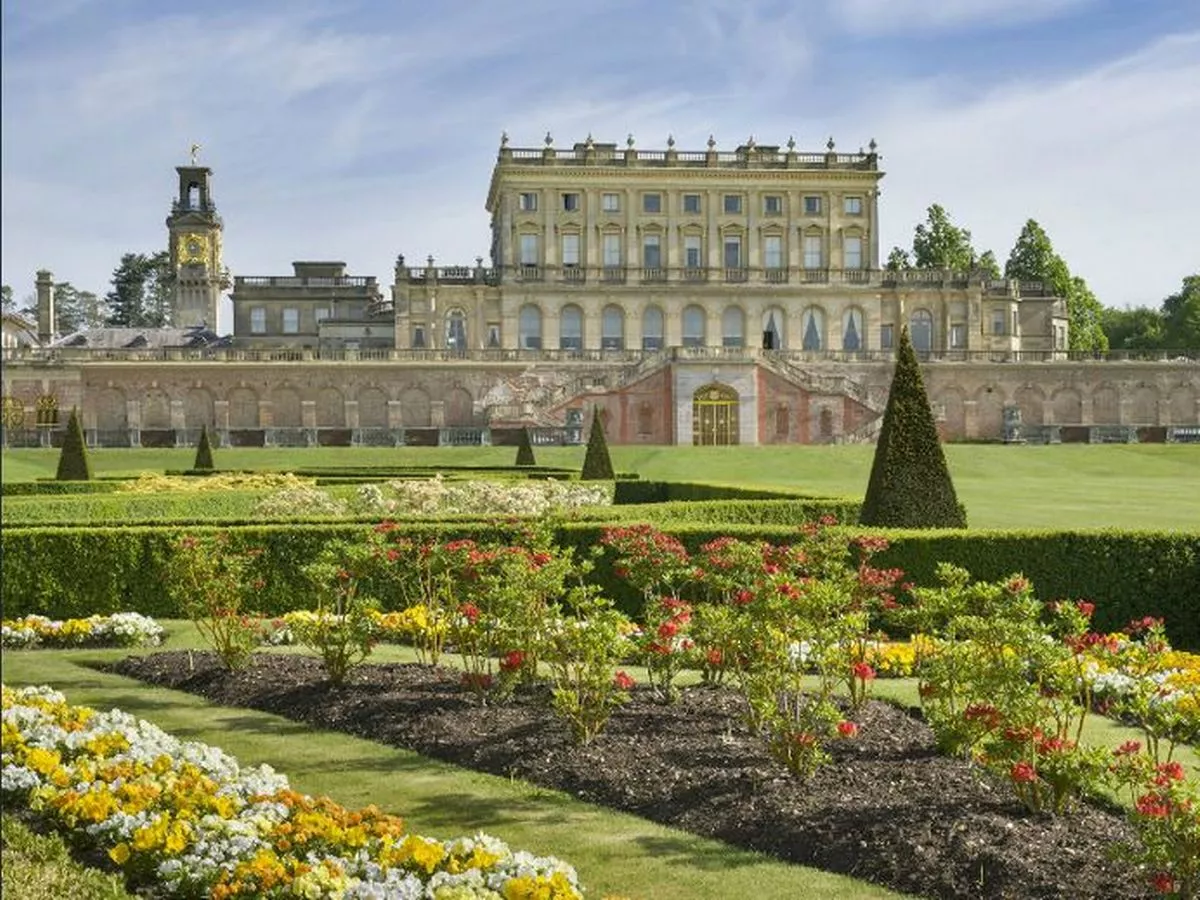 Cliveden House, a grandiose estate in Buckinghamshire, England, boasts a rich history and architectural splendor. Built in 1666 by the 2nd Duke of Buckingham as a gift to his mistress, the house has since seen a series of notable owners, including the Astor family. The current Italianate mansion, built in 1851, replaced an earlier house destroyed by fire.
Designed by architect Charles Barry, known for his work on the Houses of Parliament, Cliveden features a blend of classical elements with a distinctively English style. The house is set amidst 376 acres of beautiful gardens, overlooking the River Thames, and is famed for its ornate stonework and majestic terraces.
Throughout its history, Cliveden has been a hub of political and social gatherings, infamously associated with the Profumo Affair in the 1960s. Today, it functions as a luxury hotel and remains a symbol of elegance, intrigue, and Britain's aristocratic legacy.
Osborne House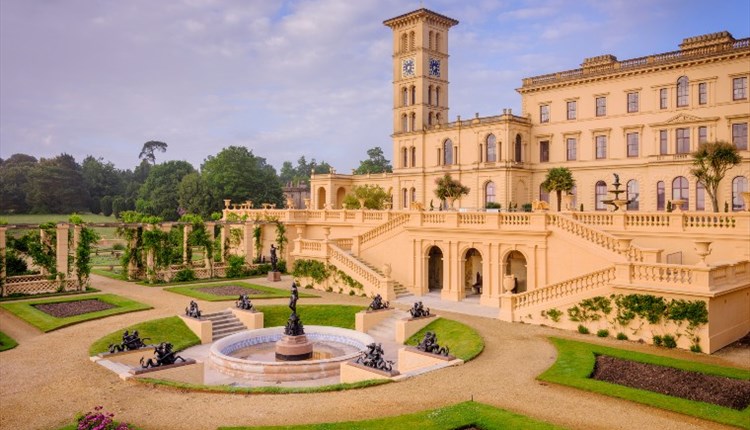 Osborne House, located on the Isle of Wight, England, is a quintessential example of Victorian architecture and a former royal residence. Built between 1845 and 1851, it was designed by Prince Albert and architect Thomas Cubitt as a summer home and rural retreat for Queen Victoria and her family.
Reflecting Prince Albert's tastes, the house combines Italianate style with elements that remind of an opulent Renaissance palazzo. The interiors, partly designed by the Queen herself, are a showcase of 19th-century style, featuring lavish furnishings and artworks. Notable is the Durbar Room, added later, rich in Indian décor and gifts, reflecting the Queen's status as Empress of India.
Osborne House offers a unique glimpse into the private life of Queen Victoria, her close relationship with Prince Albert, and their shared love of art and design. Today, it's open to the public, allowing visitors to explore its rich history and beautiful gardens.
Chhatrapati Shivaji Terminus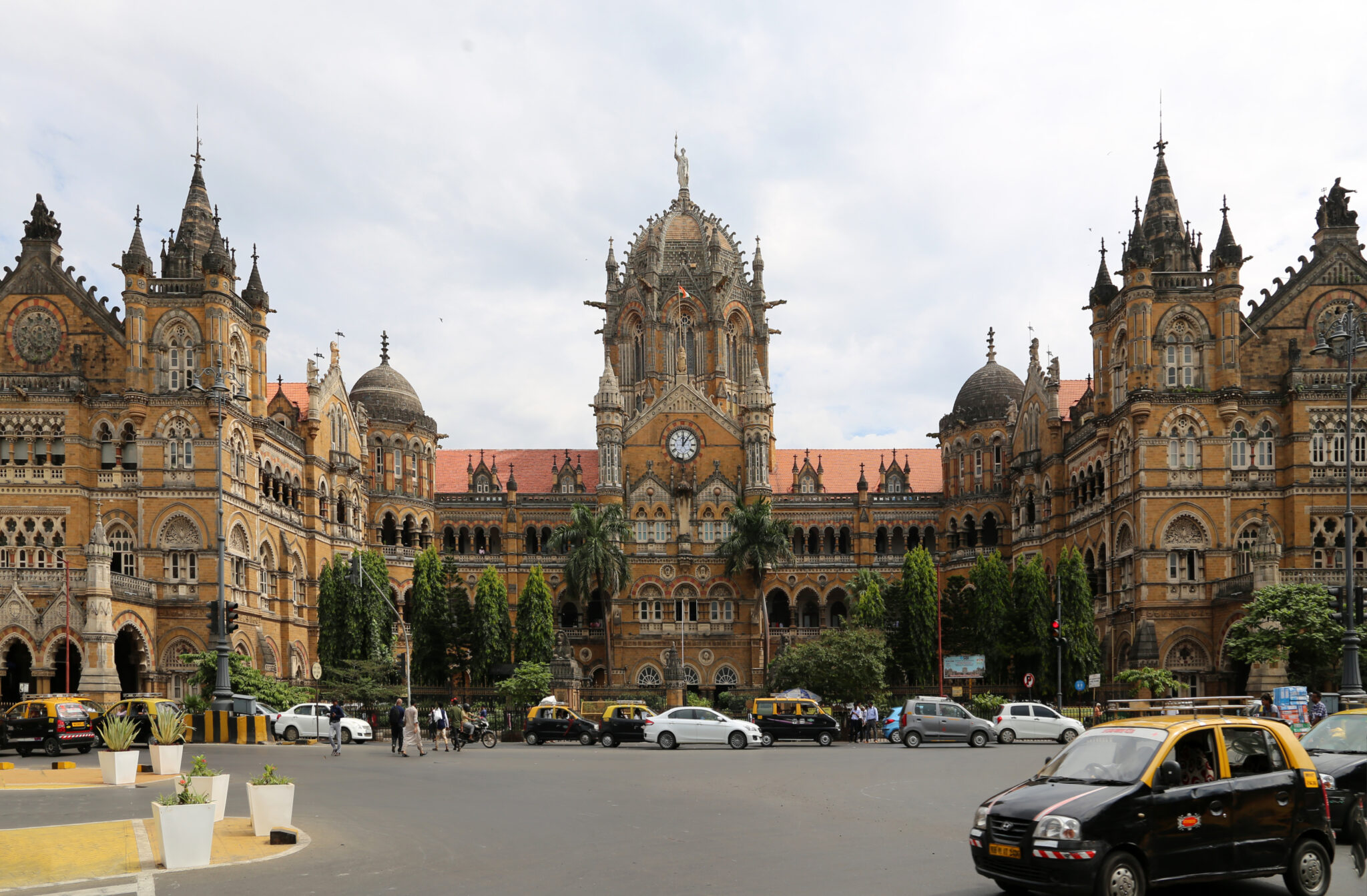 Chhatrapati Shivaji Terminus, formerly known as Victoria Terminus, is an architectural marvel in Mumbai, India, and a symbol of the city's rich colonial history. Designed by British architect Frederick William Stevens, the building was completed in 1888, marking the Golden Jubilee of Queen Victoria.
This historic railway station, blending Victorian Gothic Revival architecture with traditional Indian aesthetics, is a striking example of 19th-century railway architecture in the British Empire. Its façade is adorned with intricate carvings, turrets, and pointed arches, showcasing a fusion of Western and Eastern styles. The star of the design is the central dome, flanked by turrets and resembling traditional Indian palace architecture.
Declared a UNESCO World Heritage Site, Chhatrapati Shivaji Terminus is not just a railway station but a vibrant cultural landmark. It stands as a testament to Mumbai's colonial past and its evolution into a modern metropolis.
Palace of Westminster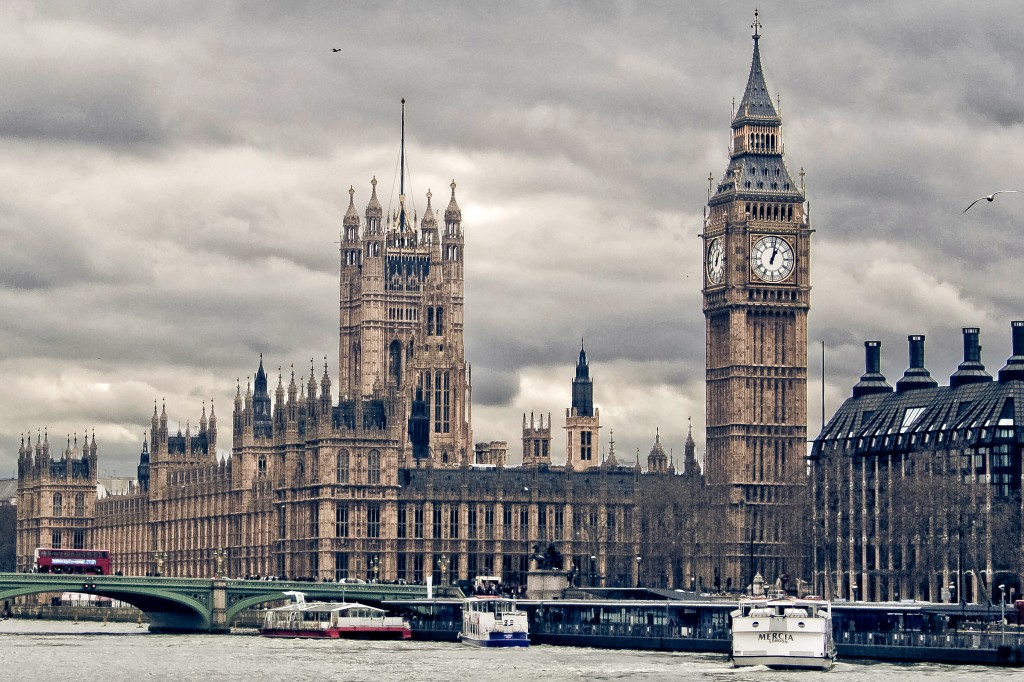 The Palace of Westminster, home to the United Kingdom's Parliament, is an iconic symbol of London and British democracy. This historic structure, originally built in the Middle Ages, was largely reconstructed in the 19th century following a devastating fire in 1834. The redesign, led by architect Sir Charles Barry with the assistance of Augustus Pugin, is a prime example of the Gothic Revival style.
Prominently located along the River Thames, the Palace features striking architectural elements such as pointed arches, ribbed vaults, and intricate stonework. Its most famous feature is the Elizabeth Tower (commonly known as Big Ben, though this actually refers to the bell inside the tower), a quintessential symbol of London.
The Palace of Westminster is not only an architectural masterpiece but also a place steeped in political history, hosting pivotal events in British governance. Today, it remains a central point for political life in the UK, as well as a significant tourist attraction and a UNESCO World Heritage Site.
Balmoral Castle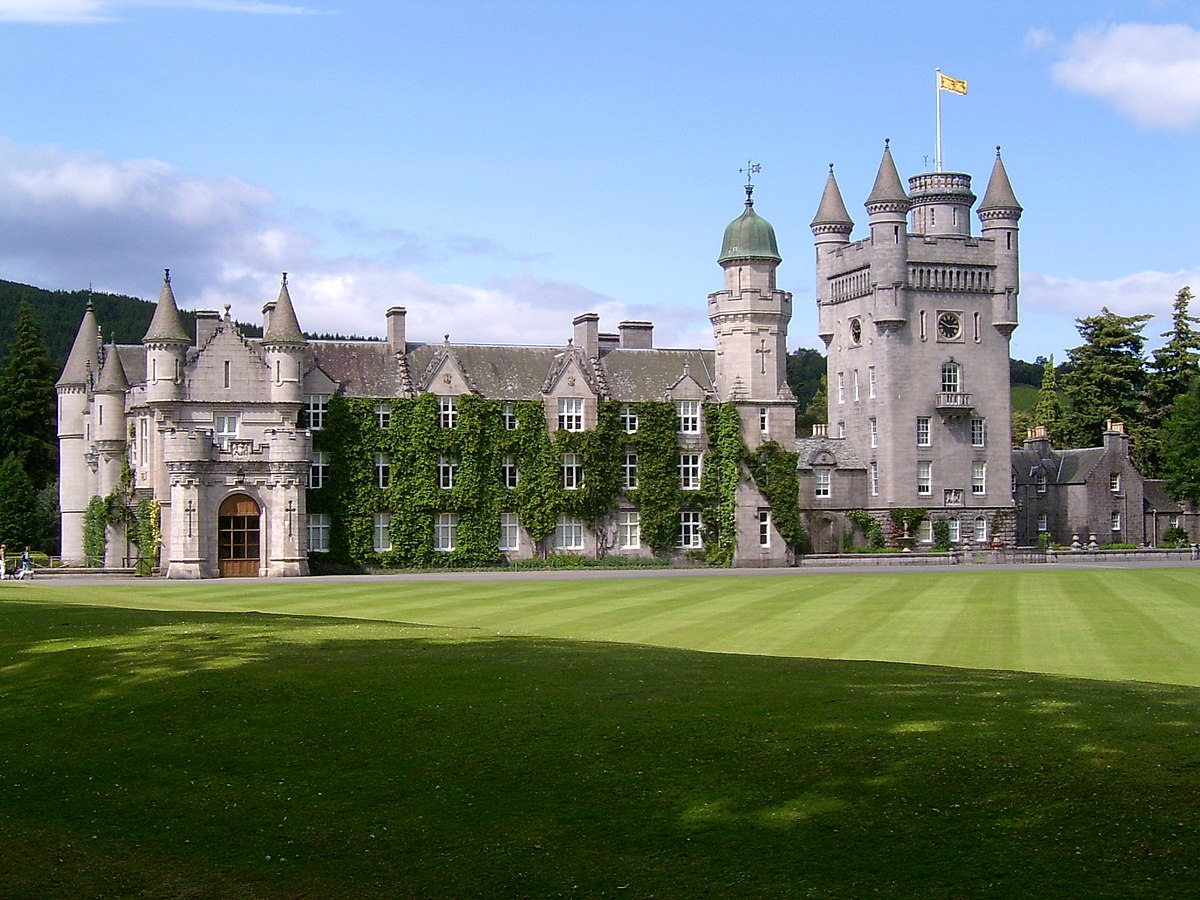 Balmoral Castle, located in Royal Deeside, Aberdeenshire, Scotland, is a picturesque estate and a private residence of the British Royal Family. Originally purchased by Prince Albert in 1852, the castle was rebuilt for Queen Victoria and Prince Albert in a Scots Baronial style and completed in 1856.
Designed by the architect William Smith, with input from Prince Albert, Balmoral's design is a perfect blend of traditional Scottish architecture and the romantic visions of the Victorian era. The castle is characterized by its rugged and fairytale-like appearance, featuring conical spires, battlements, and ornate stonework.
Set amidst expansive landscapes, Balmoral has been a beloved retreat for generations of royals, offering privacy and tranquility away from the public eye. It holds a special place in the hearts of the Royal Family and is often associated with Queen Elizabeth II's summer vacations. To the public, Balmoral is not just a castle but a symbol of Scotland's heritage and royal tradition.
Sub-Styles of Victorian Architecture
Gothic Revival (1840-1880): Emphasizes medieval Gothic elements, with pointed arches and ornate stonework.
Italianate (1840-1885): Inspired by Italian Renaissance villas, featuring flat roofs, tall windows, and classical cornices.
Second Empire (1860-1880): Notable for its Mansard roofs, this style reflects French tastes of the era.
Stick-Eastlake (1860-1890): A less ornate style with exposed woodwork (stickwork) emphasizing its structural elements.
Queen Anne (1880-1910): Perhaps the most flamboyant, with elaborate wood trim (gingerbread), asymmetrical façades, and bright colors.
Folk Victorian (1870 – 1910): A simpler, more modest version of the elaborate and ornate Victorian architecture that was popular in the United States from the late 19th to the early 20th centuries.
Fascinating Facts About Victorian Architecture
1 – Named After a Queen: Victorian architecture is named after Queen Victoria, who reigned over the United Kingdom from 1837 to 1901.
2 – Upper Classes: During the 1800s, Victorian mansions were a symbol of status and wealth among the upper class. These grand homes were notably large, making them prominent and distinguishable within their neighborhoods.
3 – Introduction of the Bay Window: The bay window became a popular feature in Victorian homes, allowing for more light and providing a panoramic view.
4 – Rise of the Middle Class: The expansion of the middle class during this period led to a boom in house building and the development of distinctive Victorian residential areas.
5 – Industrial Revolution Impact: The Industrial Revolution brought new materials and techniques, allowing for more elaborate and varied architectural designs.
6 – Design Features: Victorian homes were commonly constructed using stone or wood, and it was typical to see designs featuring towers, turrets, and gabled roofs. Additionally, these homes were frequently adorned with vibrant exterior paint colors, with interiors that were equally unique and distinctive.
7 – The Great Exhibition of 1851: This event, held in London's Crystal Palace, showcased the latest in technology and design, greatly influencing Victorian architecture and interior design.
8 – Multiple Stories: Victorian homes are often characterized by their height, usually spanning two to three stories. This gives them an impressive and towering presence when viewed from the street, and their grandeur can be somewhat imposing as one approaches them.