The Victorian era was a time of great change, with the Industrial Revolution transforming the world. It was also a time of great innovation in transport and communication technology. This blog will explore some of these Victorian transport innovations, from horse-drawn carriages to steam trains and electric telegraphs, to see how they changed our lives forever.
It's been over 100 years since Queen Victoria died but her legacy still runs deep today – not only because she reigned for 64 years, but because she presided over an age that transformed society as we know it.
The Victorian era saw huge advancements in science, medicine, and industry; fundamental changes in social attitudes; seismic shifts in politics; and new technologies which would shape the way we communicated, travelled, and experienced the world.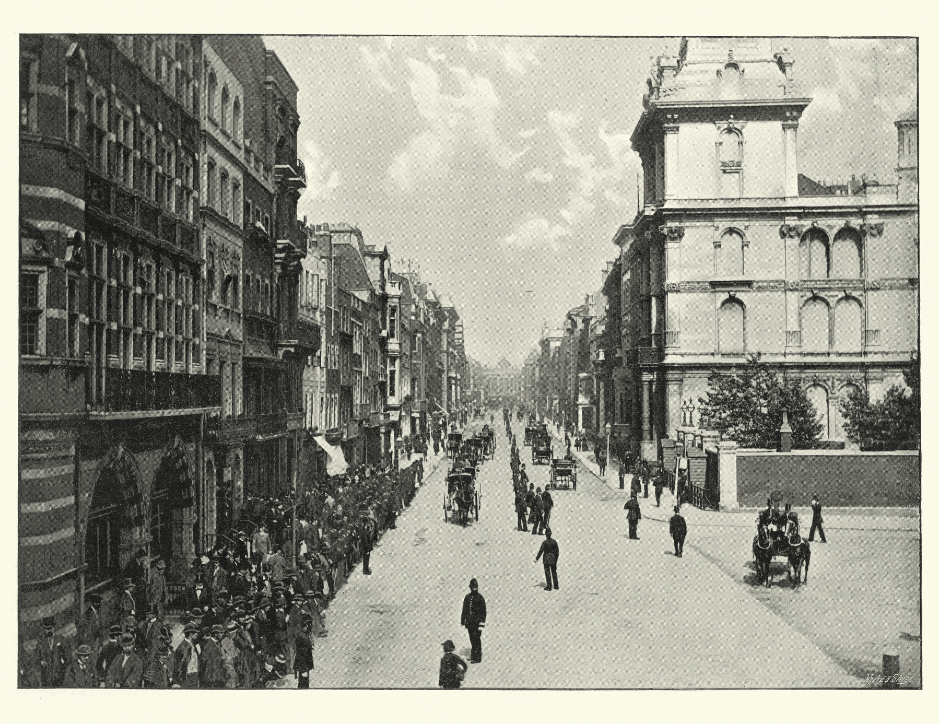 Types Of Victorian Transport – How Did Victorians Get Around?
Horse-drawn carriages
Horses were crucial to Victorian transport. Horses had been the primary method of pulling carts since antiquity, and they continued to be used by many Victorians until the late 1800s, when they were gradually replaced by more modern technology.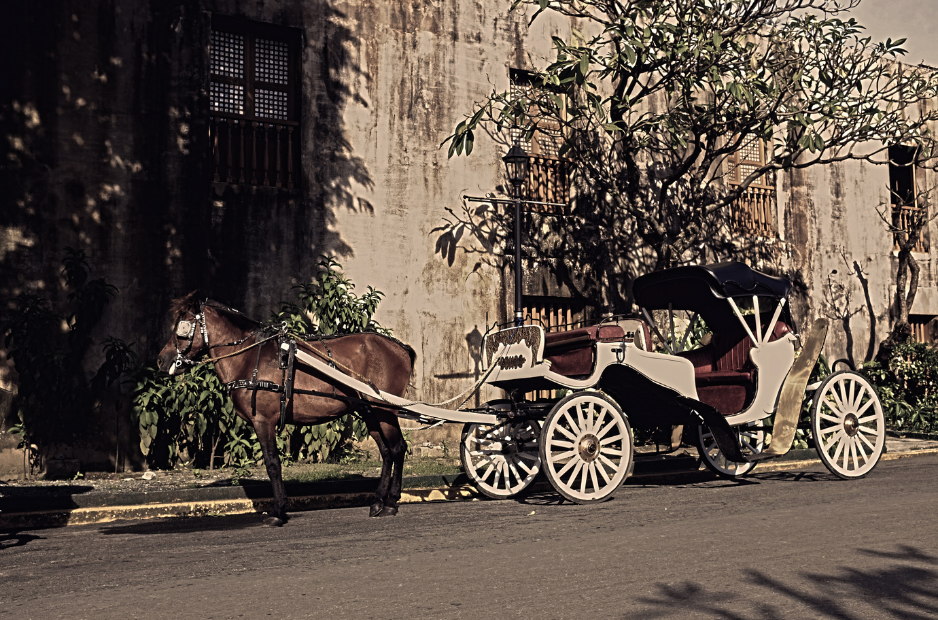 Horsecars were replaced by cable cars (which operated via pulleys) and then electric trolley cars (which used an overhead line). Cable cars fell out of favour because it was difficult to maintain their underground cables, which frequently got ripped out in bad weather, causing delays.
The first mechanically powered vehicles began appearing on the roads in England at around this time too – but these were just the beginning. Steam-powered engines were gradually introduced into road use by engineers such as Walter Hancock and Nicholas Meyer, who constructed a steam carriage in 1867.
Steam cars had several advantages over horse-drawn carriages: they didn't tire easily, they didn't need hay or water to drink.
Buses
Horse-drawn buses were first introduced in London in the early 19th century. The very first service began on July 4, 1829. It was started by George Shillibeer and operated between Paddington and the Bank of England, following a route similar to today's bus route 24. Shillibeer had visited Paris a year earlier and was so impressed with the service he decided to import the idea to the UK.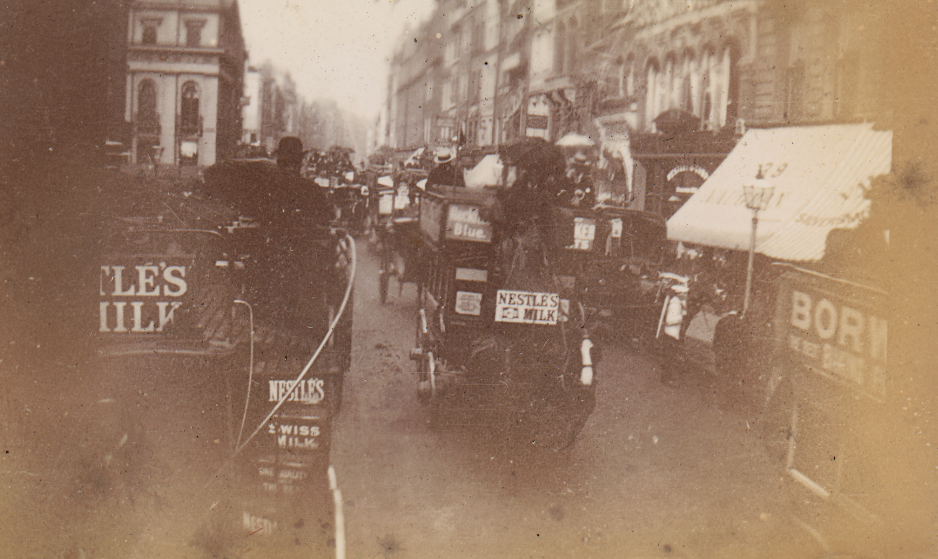 At first, the service started to find its feet with single-horse drawn busses, but these were improved to make use of three horses, and a larger 22 seat capacity. The introduction of these buses, allowed for a regular, timetabled service that people could rely on, but it wasn't cheap.
Toward the end of the Victorian era, horse-drawn buses had been in use for several decades by this point, but they went out of fashion as steam-powered vehicles began to be introduced.
Trams
Electricity first became available in the 1840s, though it wouldn't become widely popular until after the turn of the century. Its first real impact on society was allowing large cities to illuminate their streets, providing a safer environment for people after dark. Electric trams began to be introduced in the 1880s, though they didn't become widespread for several years.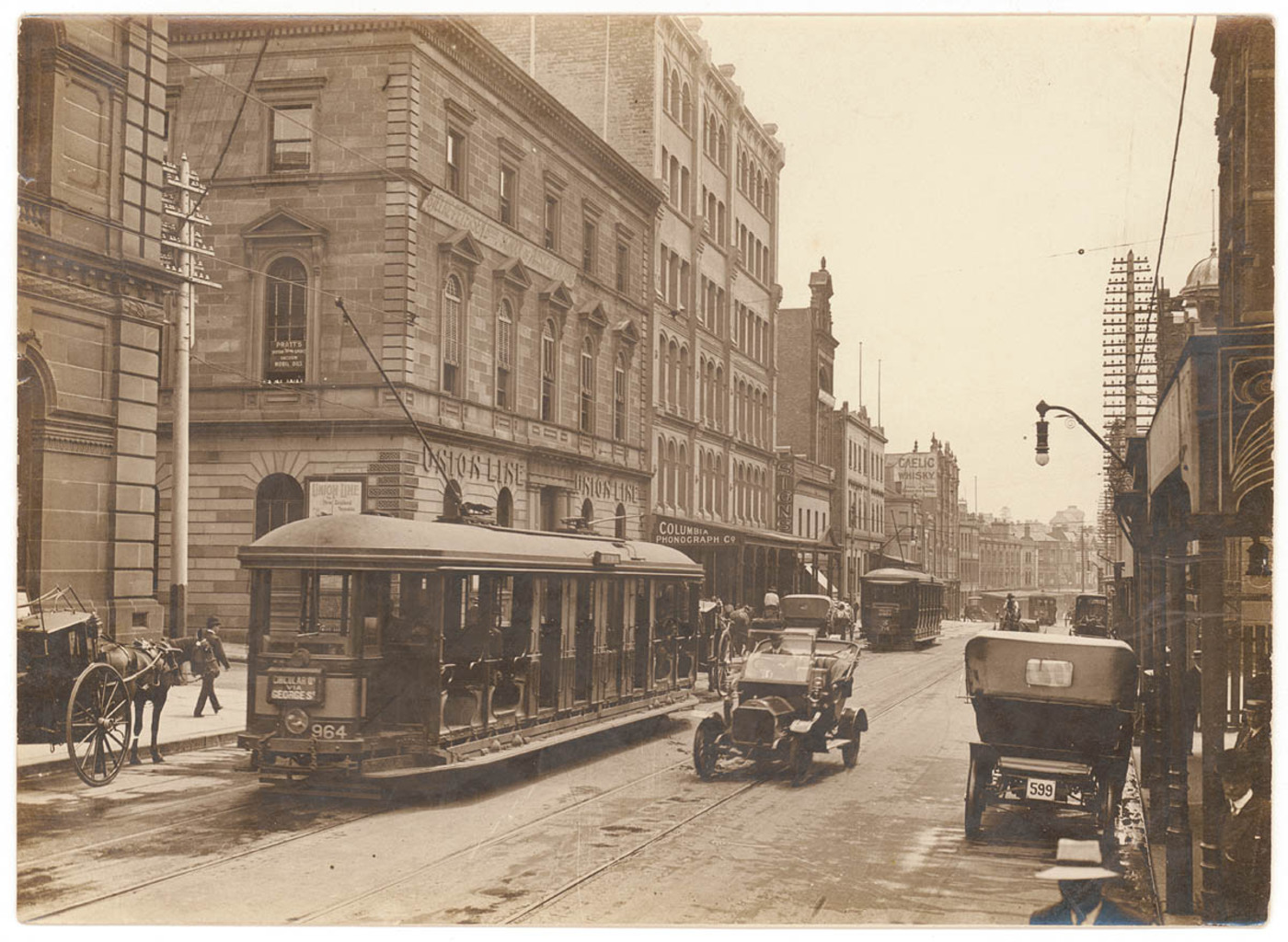 Before electric trams, the first horse drawn trams came into use in the UK in 1861, though they were not well received at first. The three trial lines set up at this time ran through middle-classed to affluent areas where people had little or no need for public transport. The noise was more of a nuisance than anything else to these people, the rails were bumpy and not well laid and the service was more or less a failure.
A few years later in 1870, London tried again. This time with better lines laid flush in the road surface. The Tram carriages were larger than a bus carriage but could be drawn with the same amount of horses. This meant that the fairs could be lower than for a bus. The new service ran between Brixton and Kennington and was received better than the first effort. It wasn't long after until the network started to roll out.
The Automobile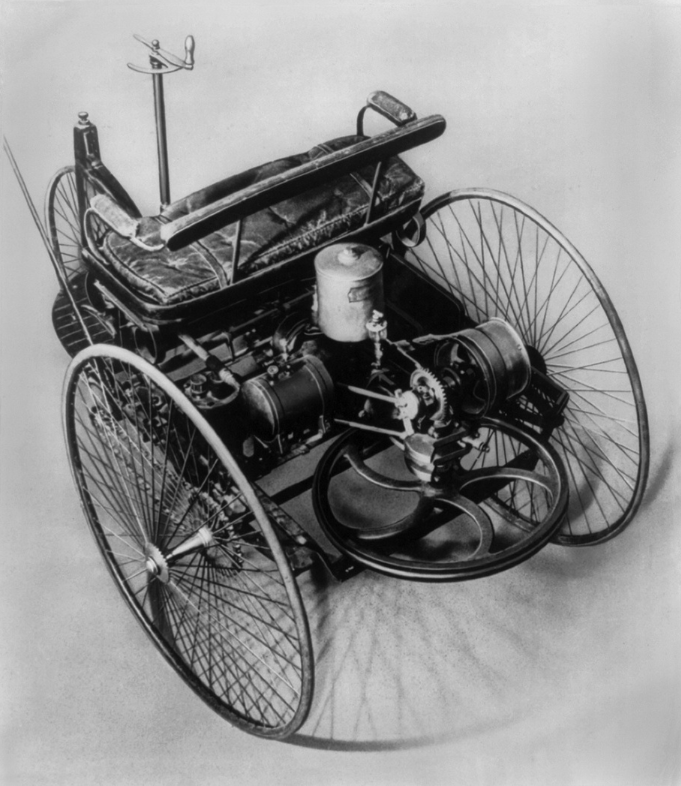 Powered vehicles had started to occupy the minds of inventors from the late 18th century, with Nicolas-Joseph Cugnot creating the first steam powered automobile as early as 1769. Nearly 40 years later, in 1808, the first automobile powered by internal combustion was invented by François Isaac de Rivaz. It was the French at this time that were leading the way in automotive invention.
Progress was slow and expensive at first, and after a slow century dominated by steam, in 1885, Karl Benz demonstrated the first gasoline-powered car. In 1888 he received a patent for it. Benz opened his own company in 1892 and began producing more of his innovative vehicles: by 1895 over 100 cars were being produced annually. By 1900, steam power had been all but phased out, replaced by electric- or petrol-powered engines.
Railways
Until the 1800s, most travel was done on foot or by horseback. By the end of the 19th century, railways had been constructed all over Britain and were becoming more and more popular as a way to get from place to place.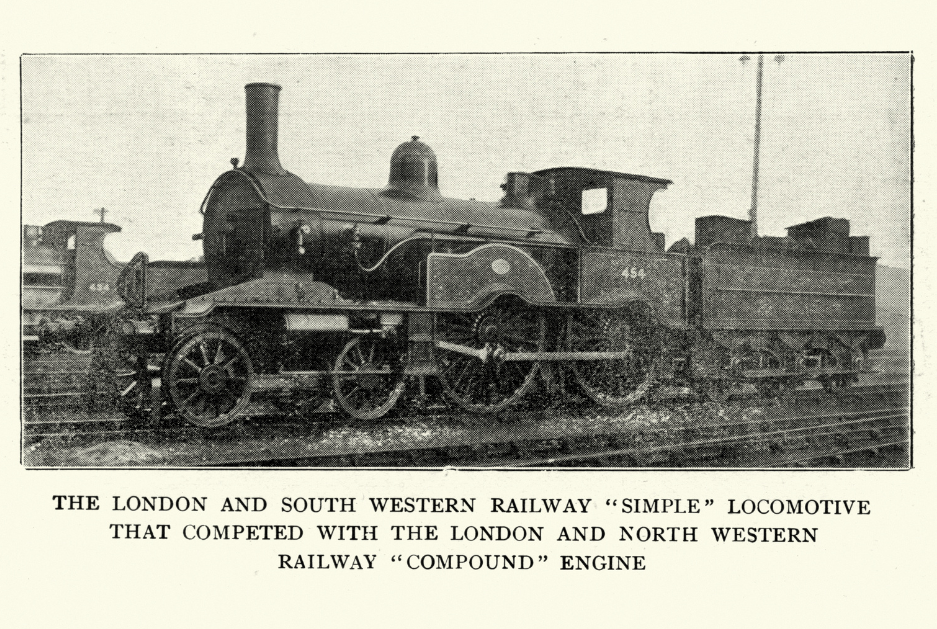 The average speed of trains also increased dramatically over time: in 1830, trains averaged around 27 mph.
Victorian railways transformed the landscape, opening up far-flung parts of the country to increase trade and travel. The first major railway line was run by the Stockton & Darlington Railway in 1825; other companies eventually joined in, creating a network of rail lines that allowed for rapid transportation of goods and people.
Railways were particularly popular between about 1850 and 1920; by the end of that period, rail was the most common transportation method in the world. The first underground railway (known as an "underground" or subway) was opened in London in 1863 – though it took nearly 50 years for them to be sufficiently widespread across the country.
Bicycles
In 1860, Frenchman Pierre Lallement added pedals to a bicycle, creating the first pedal-powered two-wheeler. Cycling became a hugely popular sport and pastime at this time, especially among young people who wished to explore beyond the streets of Britain's cities.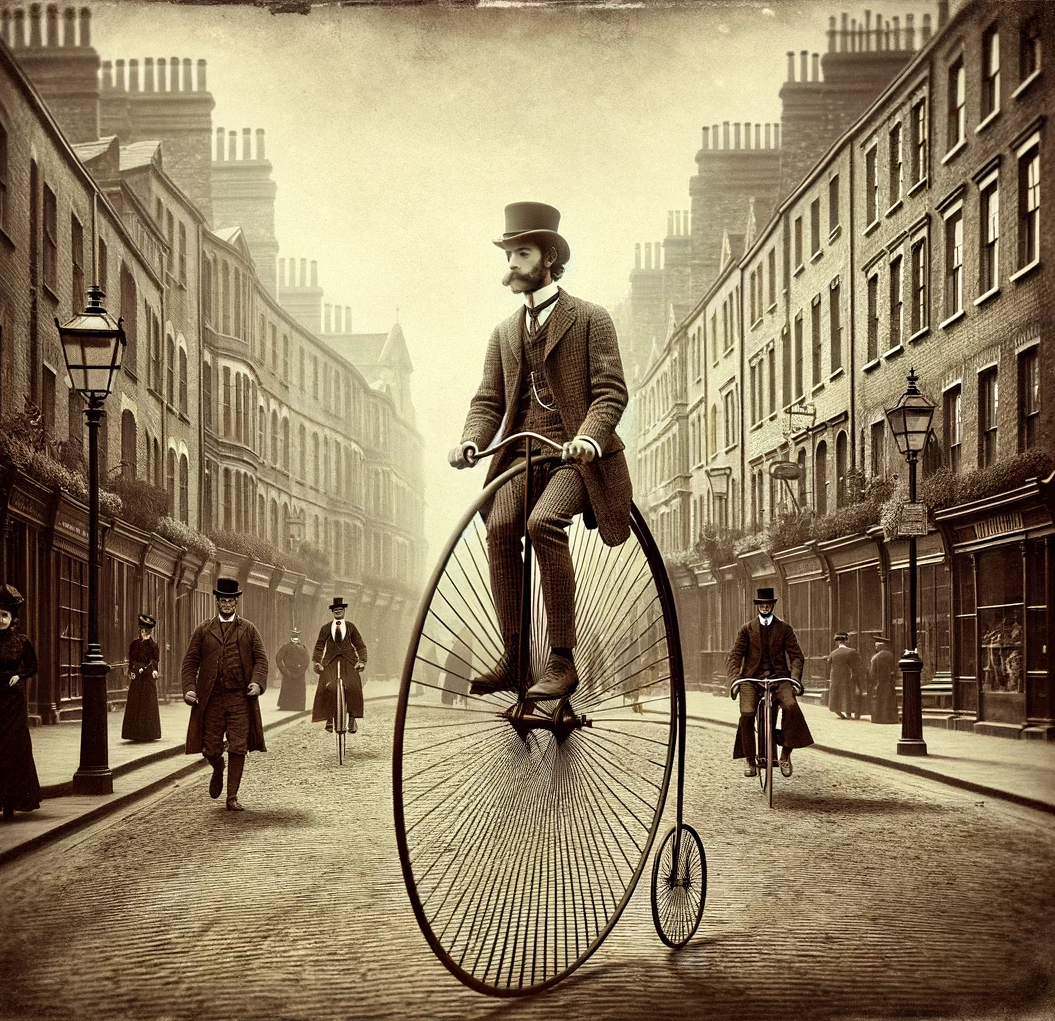 The first British bicycling club was formed in 1878 by an American living in the country, Albert Pope. The bike craze was a direct result of the expansion of railways: "rural populations were now readily accessible by train and might be encouraged to make day trips to see ancient monuments or magnificent cathedrals"
As men began using bicycles as a form of racing transportation, they became an increasingly popular method of transport for women. The popularity of the bike craze in Great Britain ended up spreading to America and Europe, where bicycle-riding societies were widely formed (one cycling club in France boasted 6,000 members).
Flying Machines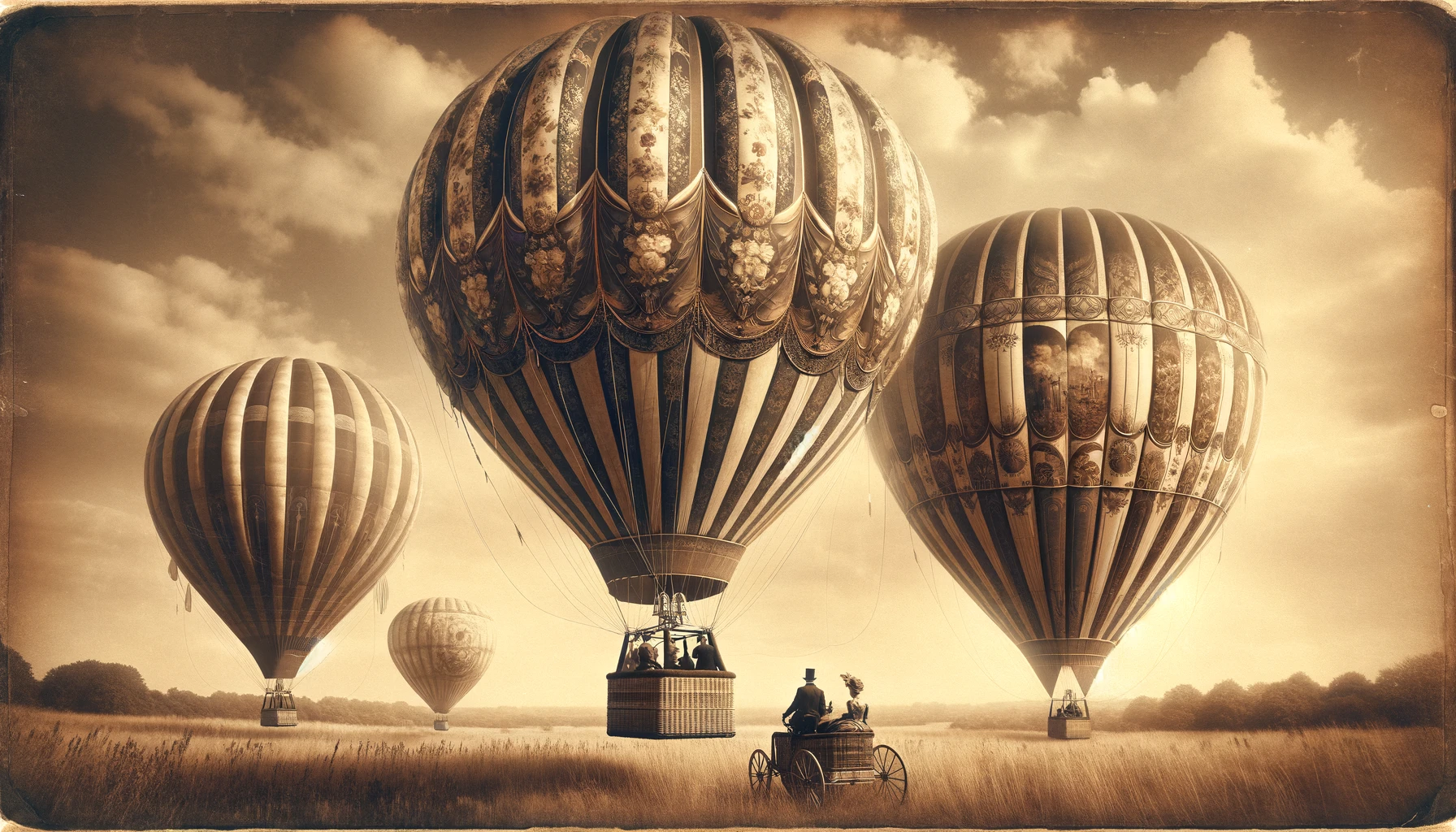 People began trying to build flying machines around 400 BC; by 1800, advances in technology allowed for the construction of more stable and efficient aircraft, such as the hot air balloon (developed in part by Joseph and Jacques Montgolfier). The first controlled, powered flight wouldn't take place until just after the Victorian era in 1903, when the Wright Brothers successfully took flight.
The Victorian age though, saw the revolution in scientific advancement that made powered flight possible. The field of aerodynamics 'took off', with the development of craft that would pave the way for the aeroplane. One really influential person at this time was Sir George Cayley (1773-1857) – Often referred to as the 'Father of Aviation'. Cayley made significant contributions in the early 19th century. He identified the four aerodynamic forces of flight — weight, lift, drag, and thrust, and went on to build the first successful glider.
Before the century came to an end, there had also been advances with Airships and Hang Gliders. Henry Giffard invented the first steam powered airship in 1852 and this was the first powered airship to successfully fly.